PRIME PANELS Front Cover Feature! February 2021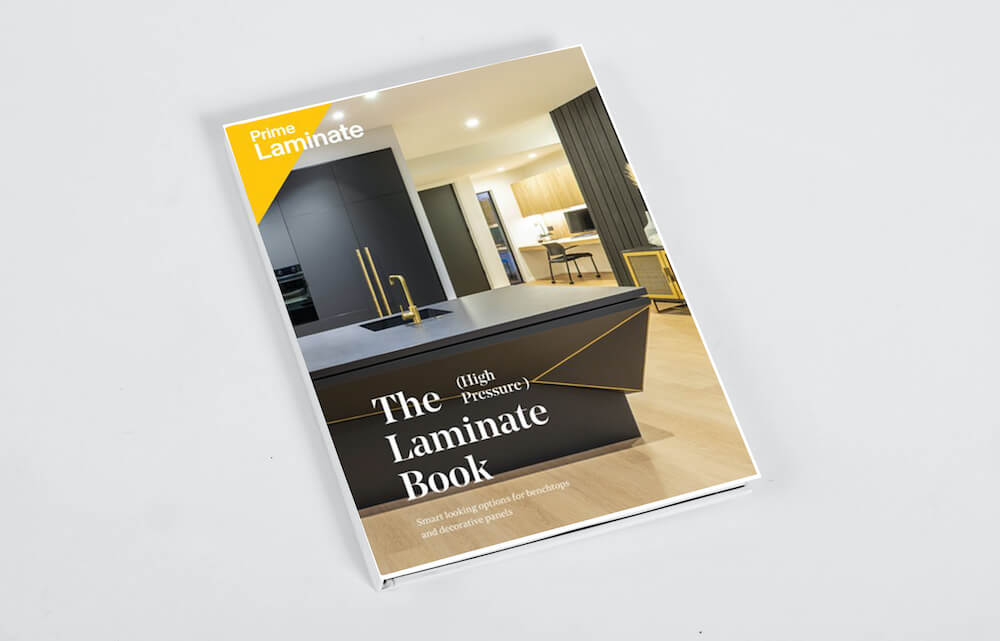 We were delighted to feature on the front cover of Prime Panels 'The Laminate Book' recently.
Designed by Leonie, this project won Highly Commended in the Designer Kitchen category at the Trends TIDA Awards last year, so it feels great to share it on the front cover of a company we deeply respect.
Prime Panels make a stunning range of melamine, veneer, acrylic and high-pressure laminate panels for use in interior cabinetry, furniture and wall panels, doors and more.
For us as designers, a firm-favourite is the Soft-Matt high-pressure laminates which not only look incredible, but smudge proof with a matt finish that's satiny to touch.
Prime Panels share our vision for being passionate about what they do, but they're also flexible and open to feedback – we love that.
For this project, Leonie wanted to create a sophisticated palette of black and gold, and she felt confident specifying Black Velvet Soft-Matt HPL from the Prime Laminate range. With anti-fingerprint properties and thermal self-healing, it's stunning to look at, but functional too.
Taking the style factor up a notch, Leonie also used Prime Stone's Statuario Venato in Leather finish for the custom dining table.
Prime Panels – thank you for the feature on your beautiful catalogue, we love working together!