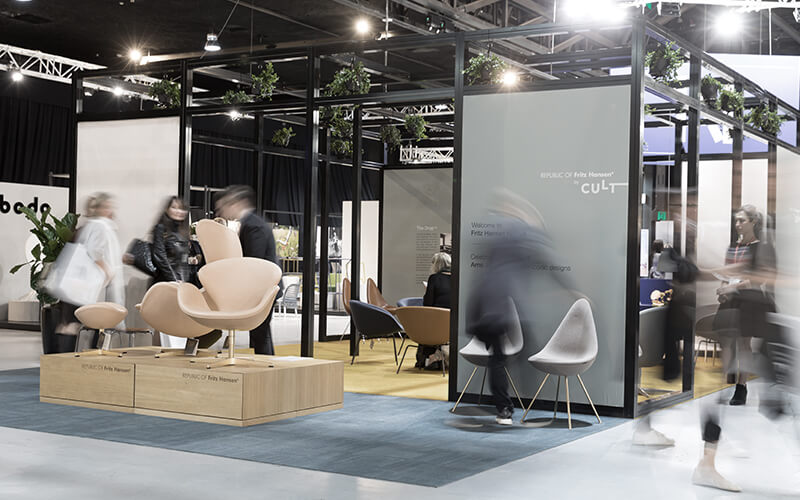 Staying across new trends and design thinking is something Cube Dentro feels passionate about. It's one of the biggest respects we can provide clients and an overseas work junket can really invigorate creativity.
Kitchen Designer, Melanie John has recently returned from attending the Denfair Event in Melbourne. This curated design event captures the interest of kitchen designers, architects and interior stylists. Hundreds of global brands come together to share their latest wares from the world's most talented thinkers and makers.
Cube Dentro would like to sincerely thank Schneider Electric for generously sending Melanie on this trip of a lifetime. Melanie was lucky enough to win the trip through their Instagram promotion. She posted a mood board featuring Schneider products and was one of 10 designers to scoop up this coveted prize. Along with feeling revitalised in a career sense, she has come away with so much knowledge about Schneider's exciting Clipsal range of power points and light switches.
For homeowners, there are some exciting trends emerging, "think indulgent amounts of brass, texture and renewed colour. Mid-century furniture has made its mark but has a wonderful modern twist to it – often in the form of marble looking stone, brass and metal. The craftsmanship in all of the products was exquisite. In contrast to the mid-century furniture, there was also a lot of bold colour, along with moodier palettes. I loved the innovative shapes incorporated into lighting. The use of texture was also incredible, including feature walls in leather," says Melanie.
Denfair is a serious platform for business growth and opportunity and it was humbling to walk amongst it.