Harvey Norman Design Comp – Melanie for the win!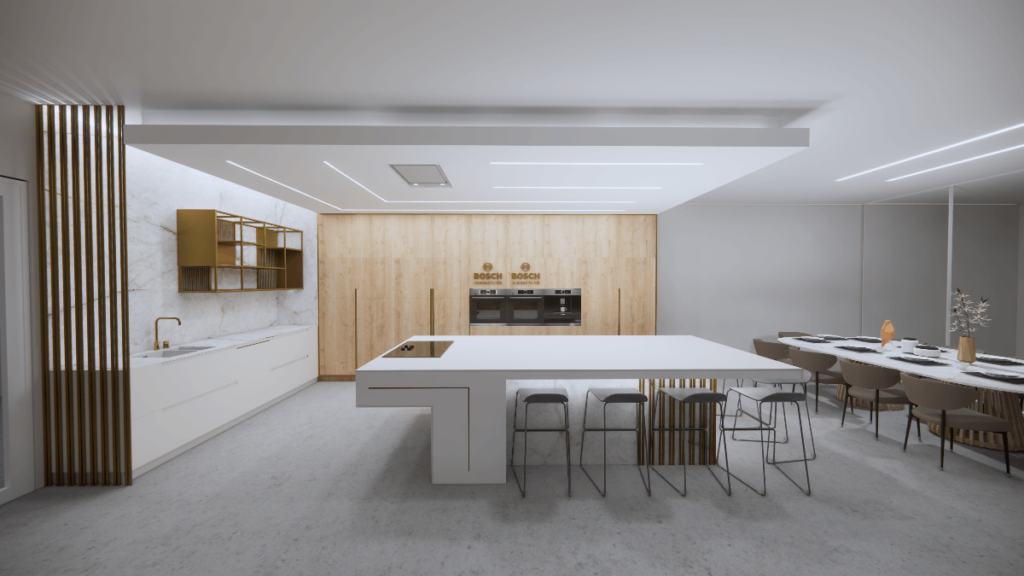 Harvey Norman recognise that an outstanding showroom is the best way to showcase products and provide visitors with an unforgettable experience. Clients who can engage with a range of products – touch, feel, test and so on, have a much higher chance of going on to purchase from their stores.
So when Harvey Norman Commercial recently called for entrants to get creative and design a fully-operational 'demonstration' kitchen for a new showroom in Christchurch, Melanie jumped at the chance to get involved.
The calibre of entries was exceptionally high and the judges and Harvey Norman Commercial were impressed with all of the entries, saying all designers truly met the brief when it came to both function & form.
After robust discussion, a decision was finally reached and we are thrilled to share the winner was our talented designer, Melanie Sa'u
Well done Melanie, we're all a bit jealous that this exemplary kitchen isn't in our own homes!