Drum Roll… Best Kitchen Design? Cube Dentro!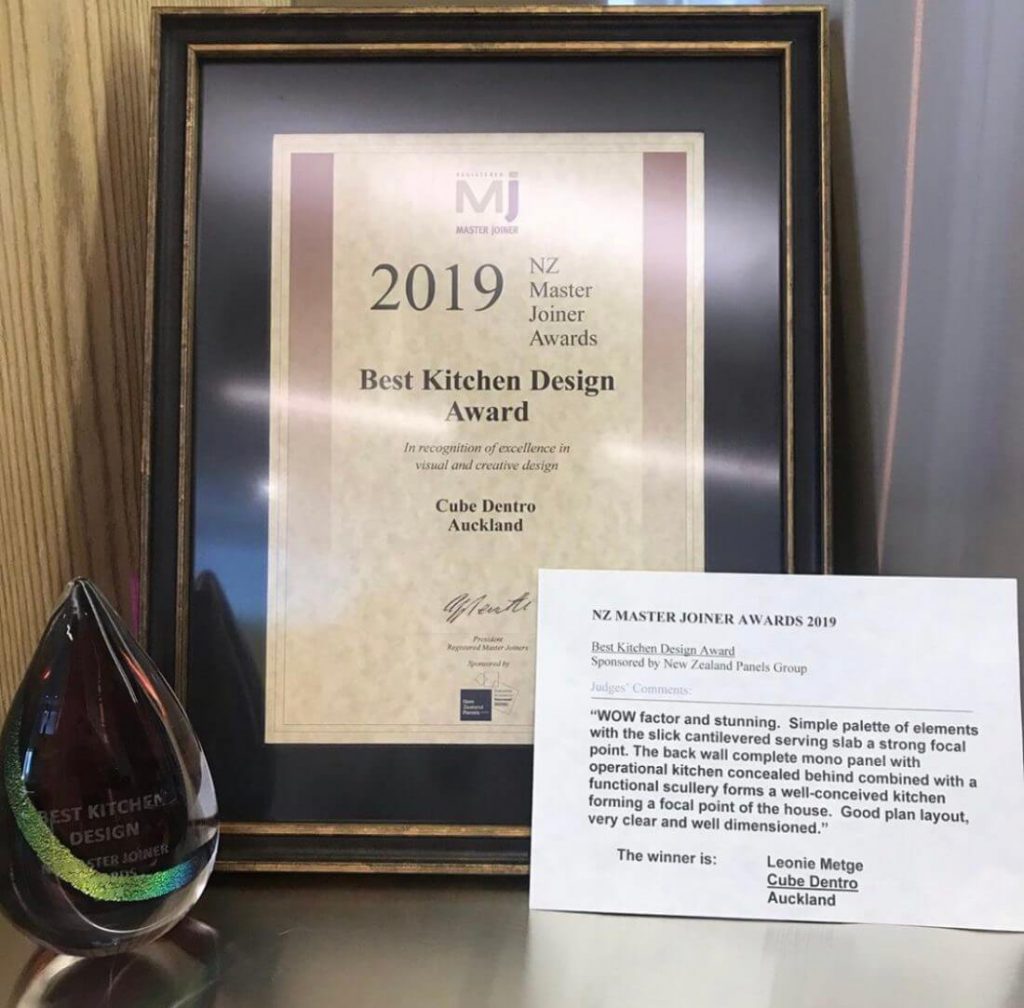 Cube Dentro's Manager and Kitchen Designer, Leonie Metge brought home a shiny new accessory from Invercargill recently, and as a team, we couldn't be more proud. Taking out 'Best Kitchen Design' at the Master Joiners Awards was a chance to celebrate hard work and creativity, while also mixing with a room filled with talented industry peers.
For us, the award feels so much more than words etched on a trophy. Behind the accolade are hours of research, finessing, collaborating, factory floor precision and craftsmanship – so it was very rewarding to be acknowledged. The client brief for this project was very fluid and allowed us the freedom to create something crisp and contemporary. We have an inspiring relationship with this client and we respect the level of trust they put in us when it comes to design, craftsmanship and installation. We also take the opportunity to thank our talented cabinetmakers, and of course all of the suppliers involved.
This event was pulled together in the most amazing way, making it easy to pause and celebrate a whole raft of fantastic projects and workmanship. Held at the Bill Richardson Transport World in Invercargill added a real edge to the event. Surrounded by hundreds of classic cars and wearable arts collections, it was fun to be around decades of creativity and design prowess.
Thank you Master Joiners, see you next year!