Cube Dentro At The NKBA Conference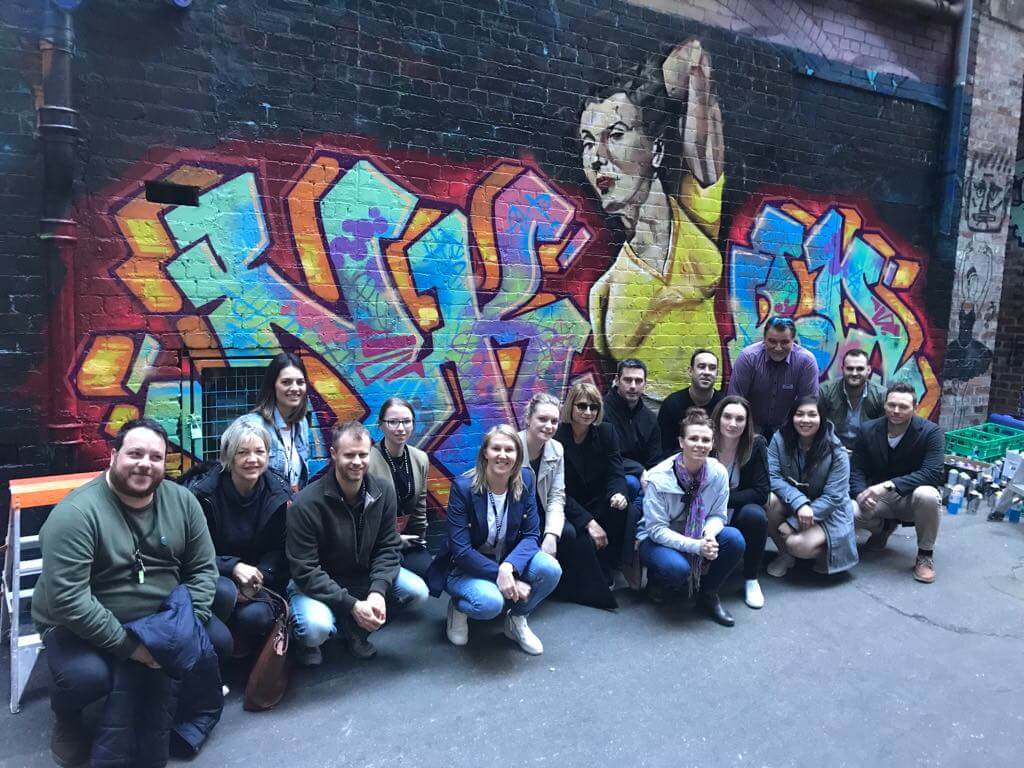 The annual NKBA conference is a highly anticipated event on Cube Dentro's calendar. Over two days our creative tank overflows with kitchen inspiration and new products, culminating with a glamorous Excellence in Design Awards evening. This year our very own Leonie Metge was one of the judges.
Cube Dentro's Kitchen Designer, Melanie John joined Leonie at this year's conference. The pair headed over to Melbourne armed with both sneakers and heels, ready to embrace every minute of an action-packed itinerary.
Held at The Crown Hotel in Melbourne, they enjoyed presentations from many creative folks including Ben Shewry, head chef and owner of the coveted and cool, Attica Restaurant in Melbourne. Ben's homeland is rural NZ and he shared stories and challenges of becoming a prominent chef.
Australian fashion designer Alex Perry then talked about his journey, including dealing with tricky clients and his bold manufacturing move into China. He believes that if you engage the right suppliers, the quality will stay on-point regardless of location.
A design panel of NZ kitchen designers; Damian Hannah, Davinia Sutton and Architect, Chris Tate, talked about their experiences of entering international awards, followed by a very informative Q&A with the audience.
Finally, 'Supplier Pod Sessions' had us "speed dating" for 7-minutes with each NZ supplier! We left with our minds bursting with the latest kitchen products and trends.
The next day Fisher & Paykel held 'The Social Project' event for designers. A panel of experts covered photography, home styling and social media – sharing tips and tricks on how to grow and improve these key business tools.
Afterwards, we took to Melbourne's pavements to enjoy the Laneways Tour, a truly spectacular display of architecture and creative street art.
With a quick glam overhaul, we then attended the 2019 Excellence in Design Awards at the Crown Aviary. As an NKBA Judge, Leonie found the entries to be of a world-class calibre in both design and manufacturing. The room was electric with talented industry peers, and we were thrilled to walk away with a win! Melanie scooped-up the 2019 CDS Student Design Competition and we couldn't be more proud of her efforts.
Thank you NKBA, see you next year.