Award-winning on a shoestring budget!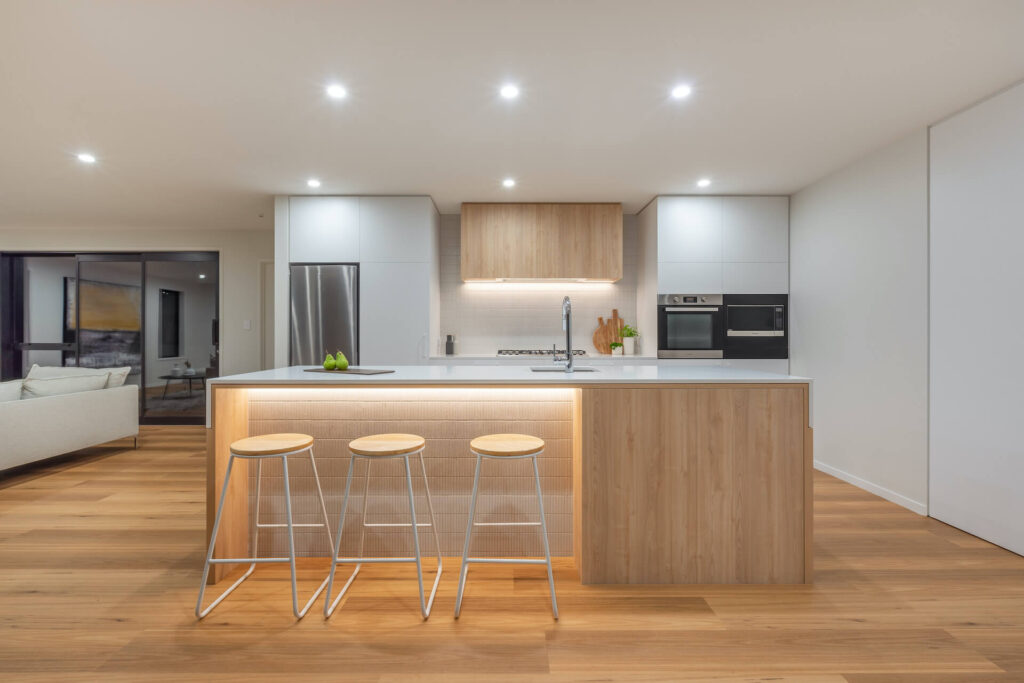 Cube Dentro's Melanie John has proven that a shoestring budget is no obstacle for champagne design. Taking out the NKBA award for Kitchen Distinction Under 25K, she has highlighted the incredible possibilities across this stunning kitchen in a coastal setting.
Using well-considered cabinetry placement and a few design tricks, the results are spectacular and very much on-point with a beachy backdrop.
The judges gave particular mention of the island in the form of a mitred stone downturn, half rebated into a timberland frame and box.
Read more in Homestyle Oct/Nov issue.