As Featured! Noel Leeming Catalogue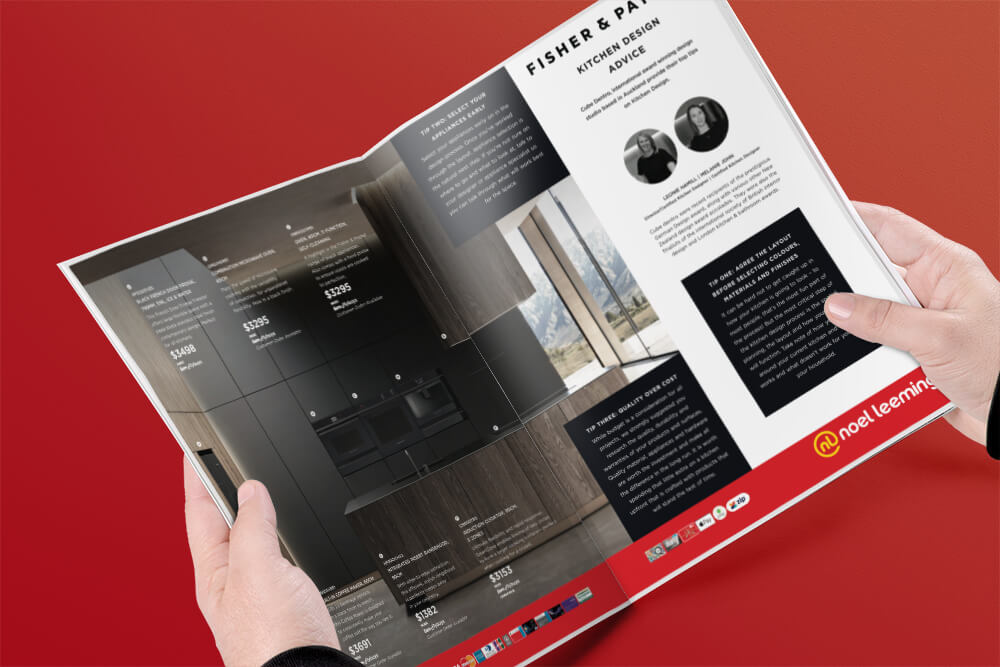 It was great to team up with our favourite appliance friends recently. Nicola Chan from Fisher & Paykel invited us to appear in this smart looking instore catalogue for Noel Leeming. It was pretty tricky limiting our top tips to just three, we could have talked for hours about the opportunities and challenges to consider! We love how this catalogue shaped up and hope the instore sales went through the roof.
At Cube Dentro we enjoy specifying F&P appliances because their design is exceptional. The new black range is swoon-worthy, while built to last too.