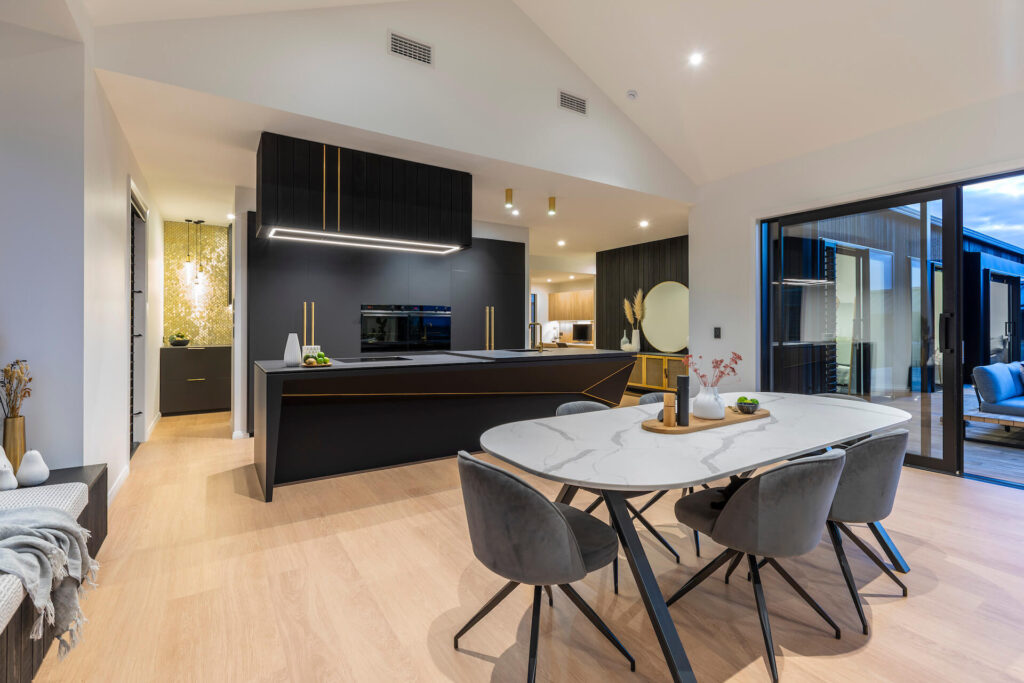 Our friends at David Reid Homes won Highly Commended in the coveted TIDA Home Awards – Group Home Builders category.
Trends searched out the best homes across New Zealand and landed on this spectacular home in Pukekohe. A prominent feature of the home is Leonie's kitchen and scullery design. Special mention must go to the angled bar back – a true labour of love and craftsmanship by the team at Cube Dentro, with each MDF panel laminated by hand.
We congratulate David Reid Homes for sharing our vision for a contemporary design with unexpected design features. The judges have agreed, and we couldn't be more proud of Leonie.