2020 TIDA Designer Bathrooms – take a bow Melanie!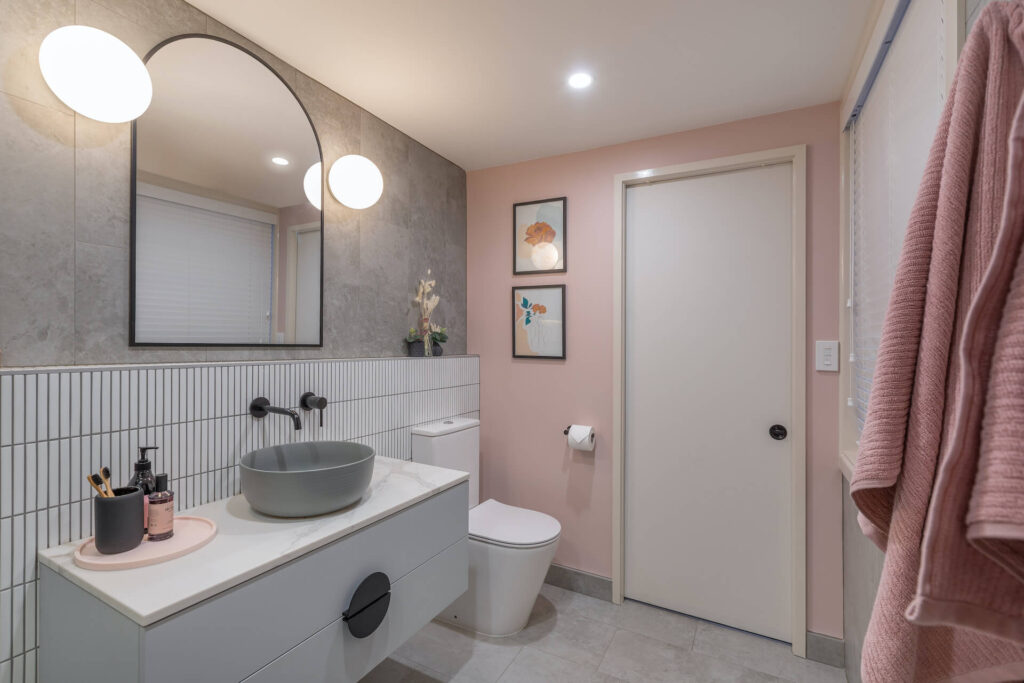 Among many fantastic finalists, Melanie John took out Highly Commended for the TIDA New Zealand Designer Bathrooms. This stylish bathroom ticks all the right boxes with its curved edges, matte black fixtures and graphic finger tiles.
While it looks absolutely swoon-worthy, we know that behind the scenes Melanie was put through her paces to combat an awkward angled wall and a lack of plumbing.
Well done Melanie, your creativity and hard work has paid off once again.